The National Parks Conservation Trust is governed by a Management Committee of Trustees.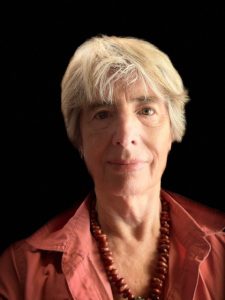 Rhondda has recently retired from a thirty-year career in the Australian Public Service where she made substantial contributions to tackling many national environmental challenges. Starting in the mid-1980s she spent four years in CSIRO Division of Wildlife and Ecology tasked with attracting external funds for the Division's research. In the 1990s she made a major contribution in developing and implementing national forest policy and negotiating regional forest agreements with five states. In the early 2000s she focused mainly on biodiversity and land management policy and implementing the Natural Heritage Trust and the National Action Plan on Salinity. Later in that decade she was responsible for cross government policy co-ordination of industry, agriculture and environment policy in the Department of the Prime Minister and Cabinet. She became a Deputy Secretary in the agriculture department in 2010. In 2011 she was appointed Chief Executive of the Murray Darling Basin Authority and led the Authority in the development, negotiation and passage into law of the Basin Plan. Her last role before retiring in 2016 was as Deputy Secretary in the Department of Environment and Energy responsible for climate change policy.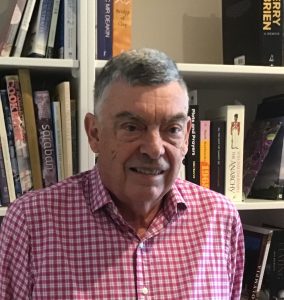 Philip has a Bachelor of Arts and Bachelor of Laws from ANU. He is admitted as a Barrister to the Supreme Court of NSW and solicitor to the High Court and ACT Supreme Court. Philip's legal background involved an extensive administrative law career in senior legal positions in several Commonwealth departments and agencies. This was followed by serving as a legal member of the Social Security Appeals Tribunal. He currently provides legal assistance to the Canberra Community Law Centre in Canberra. Philip has provided legal advice and assistance to the Australian Seed Bank Partnership [ASBP] since April 2013. This has involved assisting the National Coordinator in relation to a range of legal issues arising from agreements and funding arrangements with partner organisations as well as agreements with the Royal Botanic Gardens Kew and other donor organisations.
Guy Fitzhardinge AM (Trustee)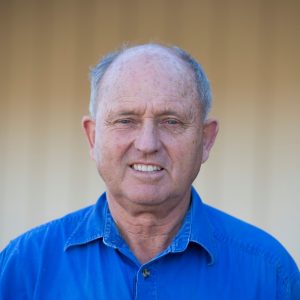 Guy has extensive experience in land management, in supporting aspirations of indigenous people, in business and philanthropic activities. He holds many qualifications including a Bachelor's Degree in Agricultural Economics, a Master's Degree in Applied Science and a Doctorate of Philosophy looking at the relationship between people and landscape. He is also a graduate of the Australian Institute of Company Directors. In 2013, he was recognised for his significant service to conservation and the agricultural industry as a Member of the Order of Australia. In addition to managing his own pastoral enterprise in central NSW, Guy is a Governor of WWF Australia (World Wildlife Fund) and previously a founding Chair of Karrkad Kanjdji Trust which was established to support the aspirations of the traditional owners of the Djelk indigenous protected area and the Warddeken indigenous protected area (in west Arnhem Land) in land management and cultural preservation. He has previously been a director of Bush Heritage Australia, Meat and Livestock Australia, the Meat Research Corporation and Chairman of the Beef Genetics Cooperative Research Centre. As a member of the Threatened Species Scientific Committee for twelve years, Guy provided advice and guidance from a community perspective on the listing of threatened species and communities under the EPBC Act.
Sarah is an experienced chief executive officer, senior executive and board member with a demonstrated history of working in philanthropy and the non profit sectors for over 30 years. Strong business acumen includes established skills in governance, finance, strategy and risk, grantmaking, cultural change, communication and reputation management, fundraising and executive leadership. With a particular interest in rural and regional Australia, mental health and education, Sarah co-foundered the national not-for profit, Live4Life in 2010. Her experience is underpinned by national and international academic study, including post graduate studies at Melbourne University, Harvard University, John F. Kennedy School of Government and Stanford University's Graduate School of Business. Sarah is a Graduate of the Australian Institute of Company Directors and the Executive Colloquium at Cranlana Centre for Ethical Leadership.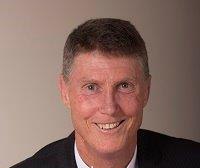 Peter is the Managing Director of Resolution Consulting Services, which is a niche public sector management specialist based in Canberra and Sydney. Prior to forming his own management consulting business, Peter was employed as the Chief Financial Officer (CFO) with the former Federal Department of Social Security, responsible for $50 billion in annual appropriations. This role provided extensive experience in executive level corporate governance with a direct report to the CEO, member of the Board of Management and Audit Committees, and Chair of the Finance Sub-Committee. As CFO, Peter managed the transition to the new Family and Community Services (FaCS) Portfolio, including the introduction of an outcome/output based management framework.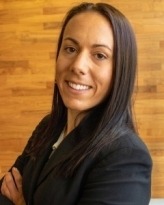 Minda is a proud Yorta Yorta Duduroa woman. She has spent the most part of her life so far on country along the Murray River, enjoying learning about culture and the environment. She has a Bachelor of Environmental Science and 12 years in the environmental management sector in the Victorian public service, catchment management authorities and Aboriginal organisations. She studied a Masters of Applied Anthropology and Participatory Development at ANU whilst working in Victoria in Aboriginal Policy and Strategy for the Victorian government. She also participated in the Indigenous Governance Program at Native Nations Institute, University of Arizona in 2020, before moving to Canberra to embark on a PhD in Aboriginal Self-determination and agreement making in her home state of Victoria.