It's all part of learning in the Christmas Island Crab Cadets and Junior Rangers Program.
The Christmas Island Crab Cadets in years 3-6 have begun investigating the rainforest surrounding their school. Using their senses to explore and observe the forest, the students have already found many species of ants, fungi and plants. They also experienced first-hand the beauty of the forest canopy as a shelter when the rain came through! As soon as there was a break in the showers, the students dashed back to the classroom to create their nature journals – ready to record their new observations.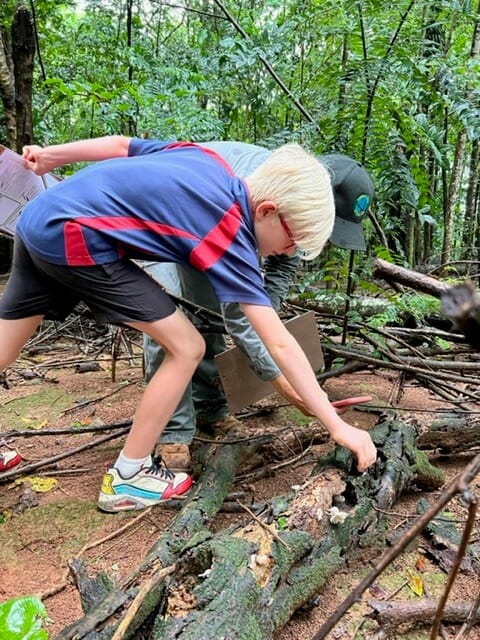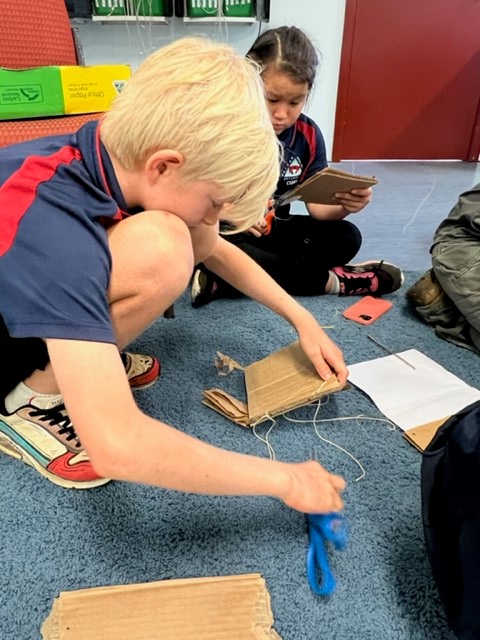 Year 9 and 10 Junior Rangers kicked off their program with an outdoor scavenger hunt that took students around the school in search of Christmas Island plant and animal species. Once back in the classroom, students matched each species to the Christmas Island National Park staff member who is looking after that species' conservation or rehabilitation.
As Lin Gaff explained, "this activity was designed to be a fun and informative way to introduce the program and the work of National Park staff".
The Junior Rangers senior program for years 9 and 10 is based on the Western Australian 'Bush Rangers' endorsed program and has been adapted to include Christmas Island specific learning areas of conservation, sustainability, rehabilitation and tourism. Christmas Island District High School students who successfully complete the Level 1 course earn two WA Certificate of Education points to contribute to their senior school graduation requirements. Level 2 and Level 3 will be offered as an elective for year 11 and 12, which offers skills ideal for employment opportunities in tourism and natural resource management.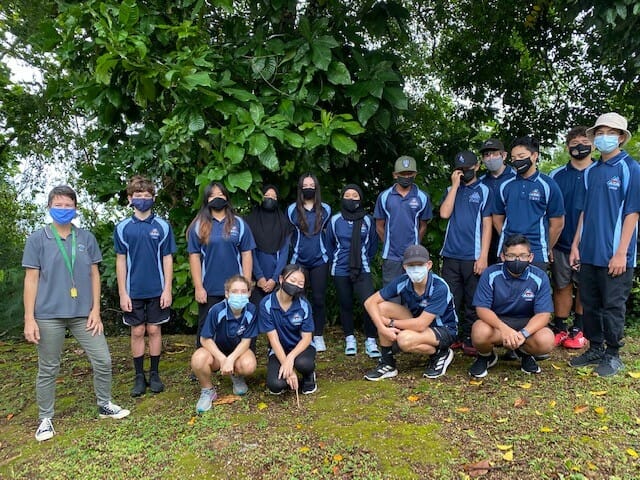 Both primary and secondary school curriculums will be complemented with an after-school program that begins in Term 2.
Students and teachers have expressed their excitement about getting into some hands-on learning and contributing to the important conservation activities underway in Christmas Island National Park.
Christmas Island District High School